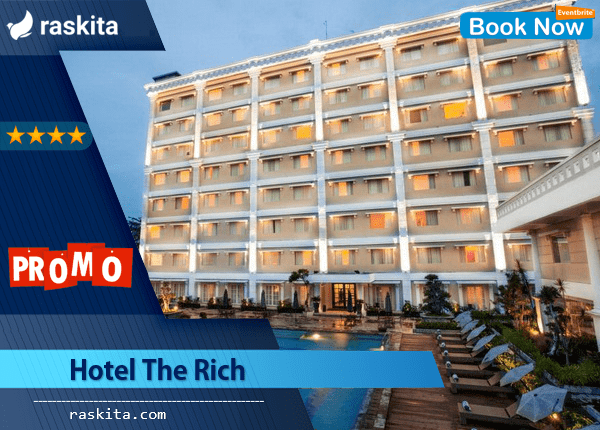 [fusion_builder_container hundred_percent="no" hundred_percent_height="no" hundred_percent_height_scroll="no" hundred_percent_height_center_content="yes" equal_height_columns="no" menu_anchor="" hide_on_mobile="small-visibility,medium-visibility,large-visibility" class="" id="" background_color="" background_image="" background_position="center center" background_repeat="no-repeat" fade="no" background_parallax="none" enable_mobile="no" parallax_speed="0.3″ video_mp4="" video_webm="" video_ogv="" video_url="" video_aspect_ratio="16:9″ video_loop="yes" video_mute="yes" video_preview_image="" border_size="" border_color="" border_style="solid" margin_top="" margin_bottom="" padding_top="" padding_right="" padding_bottom="" padding_left=""][fusion_builder_row][fusion_builder_column type="1_1″ layout="1_1″ spacing="" center_content="no" link="" target="_self" min_height="" hide_on_mobile="small-visibility,medium-visibility,large-visibility" class="" id="" background_color="" background_image="" background_position="left top" background_repeat="no-repeat" hover_type="none" border_size="0″ border_color="" border_style="solid" border_position="all" padding_top="" padding_right="" padding_bottom="" padding_left="" margin_top="" margin_bottom="" animation_type="" animation_direction="left" animation_speed="0.3″ animation_offset="" last="no"][fusion_imageframe image_id="1190″ max_width="" style_type="none" stylecolor="" hover_type="none" bordersize="" bordercolor="" borderradius="" align="center" lightbox="no" gallery_id="" lightbox_image="" alt="" link="" linktarget="_self" hide_on_mobile="small-visibility,medium-visibility,large-visibility" class="" id="" animation_type="" animation_direction="left" animation_speed="0.3″ animation_offset=""]https://raskita.com/wp-content/uploads/2018/09/hotel-the-rich.png[/fusion_imageframe][/fusion_builder_column][/fusion_builder_row][/fusion_builder_container][fusion_builder_container hundred_percent="no" hundred_percent_height="no" hundred_percent_height_scroll="no" hundred_percent_height_center_content="yes" equal_height_columns="no" menu_anchor="" hide_on_mobile="small-visibility,medium-visibility,large-visibility" class="" id="" background_color="" background_image="" background_position="center center" background_repeat="no-repeat" fade="no" background_parallax="none" enable_mobile="no" parallax_speed="0.3″ video_mp4="" video_webm="" video_ogv="" video_url="" video_aspect_ratio="16:9″ video_loop="yes" video_mute="yes" video_preview_image="" border_size="" border_color="" border_style="solid" margin_top="" margin_bottom="" padding_top="" padding_right="" padding_bottom="" padding_left=""][fusion_builder_row][fusion_builder_column type="1_1″ layout="1_1″ spacing="" center_content="no" link="" target="_self" min_height="" hide_on_mobile="small-visibility,medium-visibility,large-visibility" class="" id="" background_color="" background_image="" background_position="left top" background_repeat="no-repeat" hover_type="none" border_size="0″ border_color="" border_style="solid" border_position="all" padding_top="" padding_right="" padding_bottom="" padding_left="" margin_top="" margin_bottom="" animation_type="" animation_direction="left" animation_speed="0.3″ animation_offset="" last="no"][fusion_text columns="" column_min_width="" column_spacing="" rule_style="default" rule_size="" rule_color="" class="" id=""]
Mulai Rp. 260.000
[/fusion_text][fusion_separator style_type="default" hide_on_mobile="small-visibility,medium-visibility,large-visibility" class="" id="" sep_color="" top_margin="" bottom_margin="" border_size="" icon="" icon_circle="" icon_circle_color="" width="" alignment="center" /][/fusion_builder_column][/fusion_builder_row][/fusion_builder_container][fusion_builder_container hundred_percent="no" hundred_percent_height="no" hundred_percent_height_scroll="no" hundred_percent_height_center_content="yes" equal_height_columns="no" menu_anchor="" hide_on_mobile="small-visibility,medium-visibility,large-visibility" class="" id="" background_color="" background_image="" background_position="center center" background_repeat="no-repeat" fade="no" background_parallax="none" enable_mobile="no" parallax_speed="0.3″ video_mp4="" video_webm="" video_ogv="" video_url="" video_aspect_ratio="16:9″ video_loop="yes" video_mute="yes" video_preview_image="" border_size="" border_color="" border_style="solid" margin_top="" margin_bottom="" padding_top="" padding_right="" padding_bottom="" padding_left=""][fusion_builder_row][fusion_builder_column type="1_1″ layout="1_1″ spacing="" center_content="no" link="" target="_self" min_height="" hide_on_mobile="small-visibility,medium-visibility,large-visibility" class="" id="" background_color="" background_image="" background_position="left top" background_repeat="no-repeat" hover_type="none" border_size="0″ border_color="" border_style="solid" border_position="all" padding_top="" padding_right="" padding_bottom="" padding_left="" margin_top="" margin_bottom="" animation_type="" animation_direction="left" animation_speed="0.3″ animation_offset="" last="no"][fusion_tagline_box backgroundcolor="" shadow="no" shadowopacity="0.70″ border="1″ bordercolor="" highlightposition="left" content_alignment="left" link="" button="" linktarget="_self" modal="" button_size="" button_type="" button_shape="" buttoncolor="default" title="Hotel The Rich" description="R3JhbmQgSG90ZWwgQmludGFuZy00IGRpIFB1c2F0IEtvdGEgWW9neWFrYXJ0YQ==" margin_top="" margin_bottom="" hide_on_mobile="small-visibility,medium-visibility,large-visibility" class="" id="" animation_type="" animation_direction="left" animation_speed="0.3″ animation_offset=""]
The Rich Jogja Hotel terletak di lokasi yang ideal di jantung kota Yogyakarta yang memberi Anda akses mudah ke bandara dan banyak atraksi budaya di kota. Warisan benar kontemporer The Rich Jogja Hotel berkomitmen untuk standar internasional tertinggi dengan berbagai macam fasilitas, termasuk Sky Lounge, Restoran, Kolam Renang, Spa dan pusat kebugaran lengkap.
[/fusion_tagline_box][fusion_tabs design="classic" layout="horizontal" justified="yes" backgroundcolor="" inactivecolor="" bordercolor="" icon="" icon_position="" icon_size="" hide_on_mobile="small-visibility,medium-visibility,large-visibility" class="" id=""][fusion_tab title="Detail" icon="fa-check fas"]
Alamat : JL. Magelang Km 6 No. 18 Sinduadi, Sleman Yogyakarta
Waktu check-in standar : 14:00 * Waktu check-in dari plan mempunyai prioritas lebih besar
Waktu check-out standar : 12:00 * Waktu check-out dari plan mempunyai prioritas lebih besar.
Type : Deluxe SINGLE/DBL : Rp 600.000
Type : XBED : Rp 260.000
[/fusion_tab][fusion_tab title="Fasilitas" icon="fa-hotel fas"]
Internet
Wifi gratis di tempat umum
Internet di Kamar Hotel
Makanan
DLL.
[/fusion_tab][/fusion_tabs][/fusion_builder_column][/fusion_builder_row][/fusion_builder_container]